November was a great month. I capped off my 2016 wedding season with this wedding at The Dawson and then packed my bags and headed back to Oahu.
So what was I up to? Check it out:
Hiking: North Shore
It's awesome to be in an environment where someone just says, hey - you want to go on a sunset hike? Where the equivalent in the city would be, hey - you want to go get a drink? Which is still awesome, but I dig getting out and being active.
This was a quick 20 minute [if you're hauling] hike up to an amazing vantage point of the north shore. With winter season underway, it made for some really insane views. So much energy and power. Totally worth the dark hike back down.
Spectating: Vans Triple Crown - Hawaiian Pro
Stop 1 in the Vans Triple Crown is in Haleiwa. Watching a live surf contest is something I found to be pretty cool and unlike any other pro sport in an arena. You have kids playing and surfing in the shore break and athletes running back and forth into the water. [Bruce Irons and Mason Ho caught below.] While I didn't forget water and spam musubi, I did forget sunscreen so after a short while I was chasing shady spots trying to hide from the sun. Best of all? It's free to watch!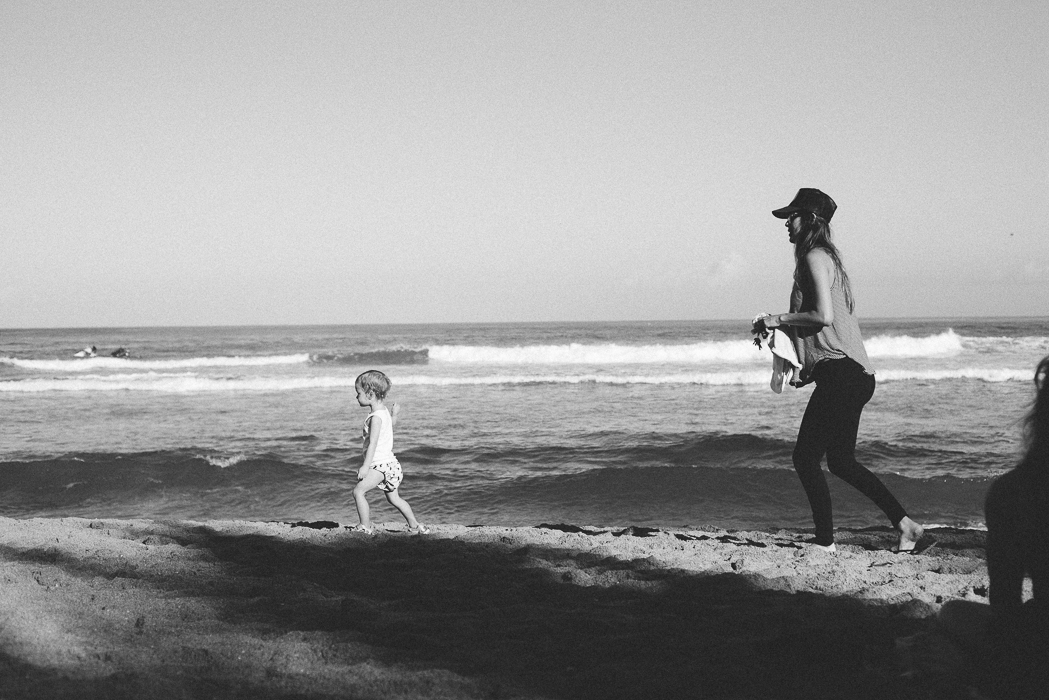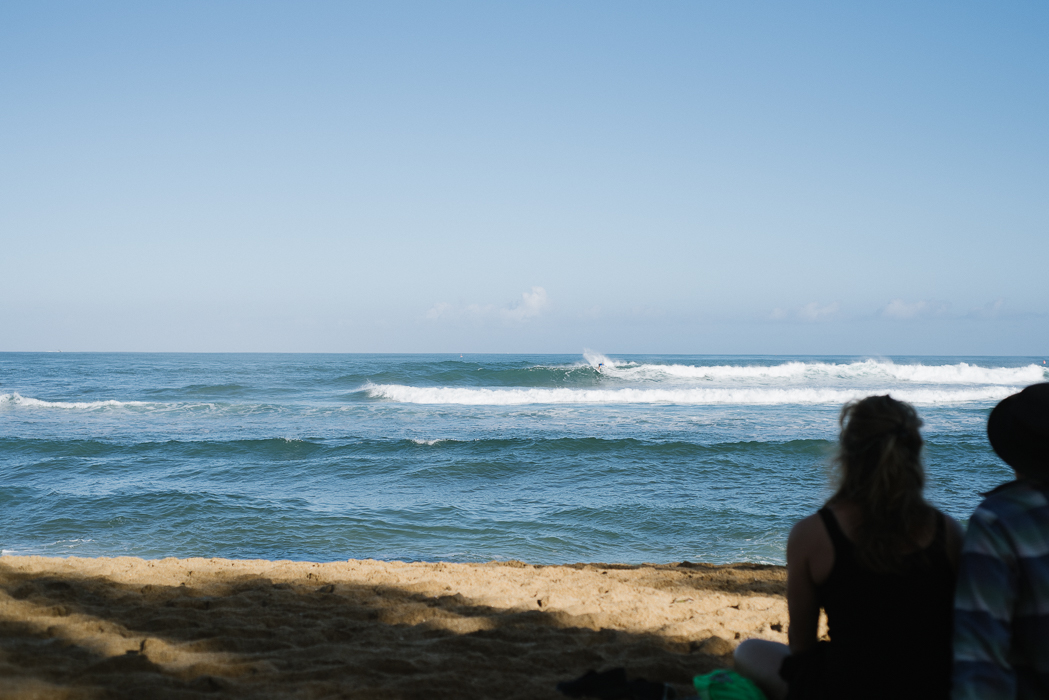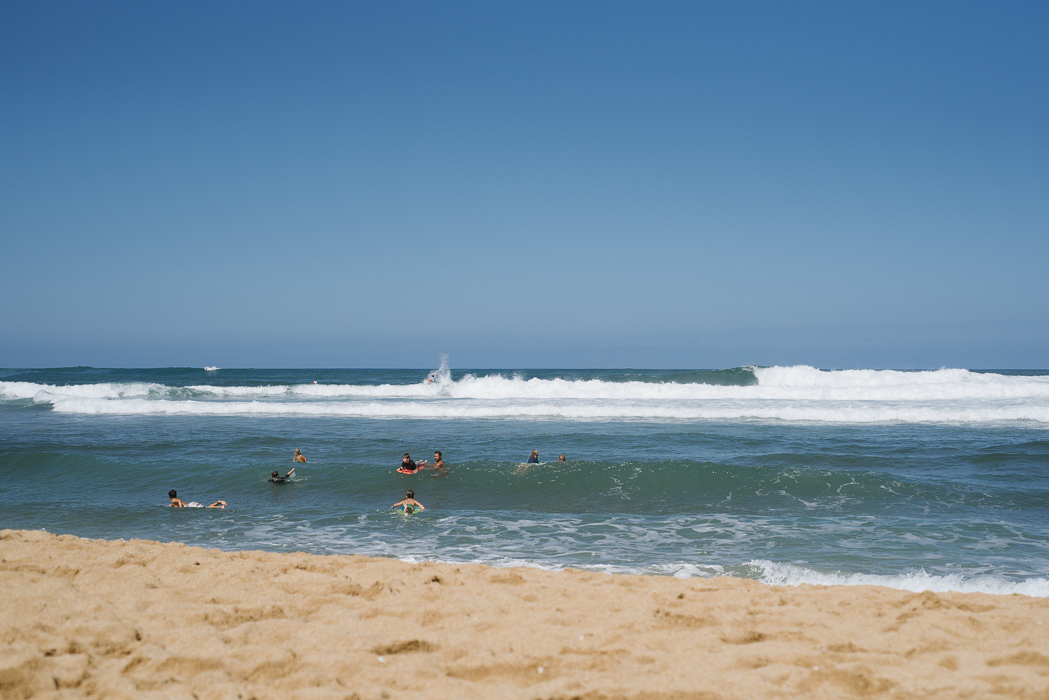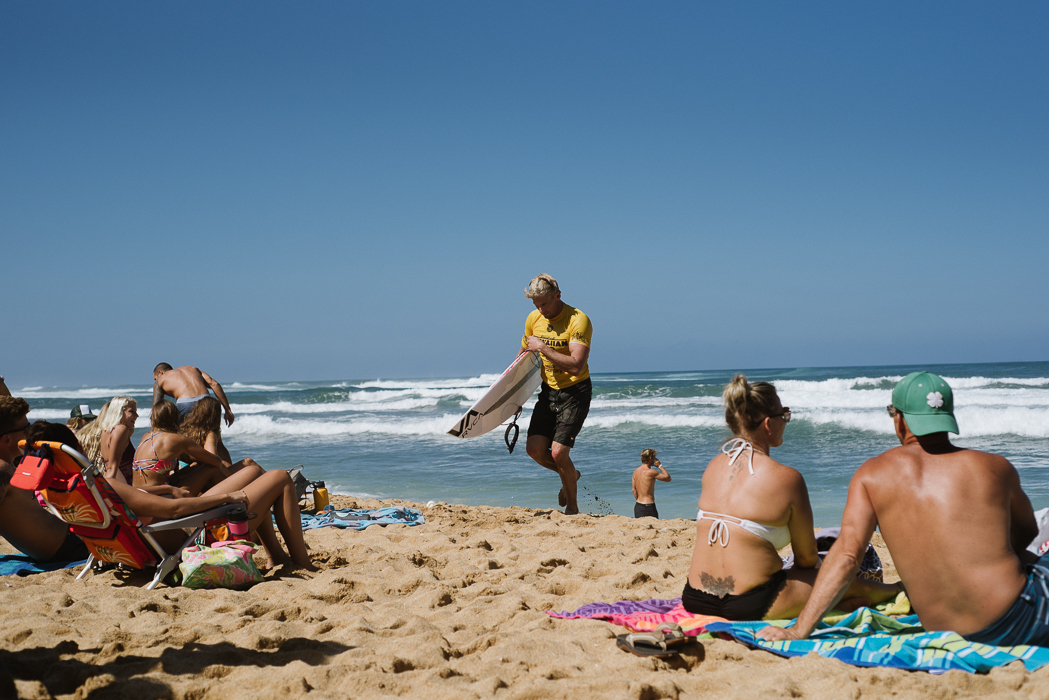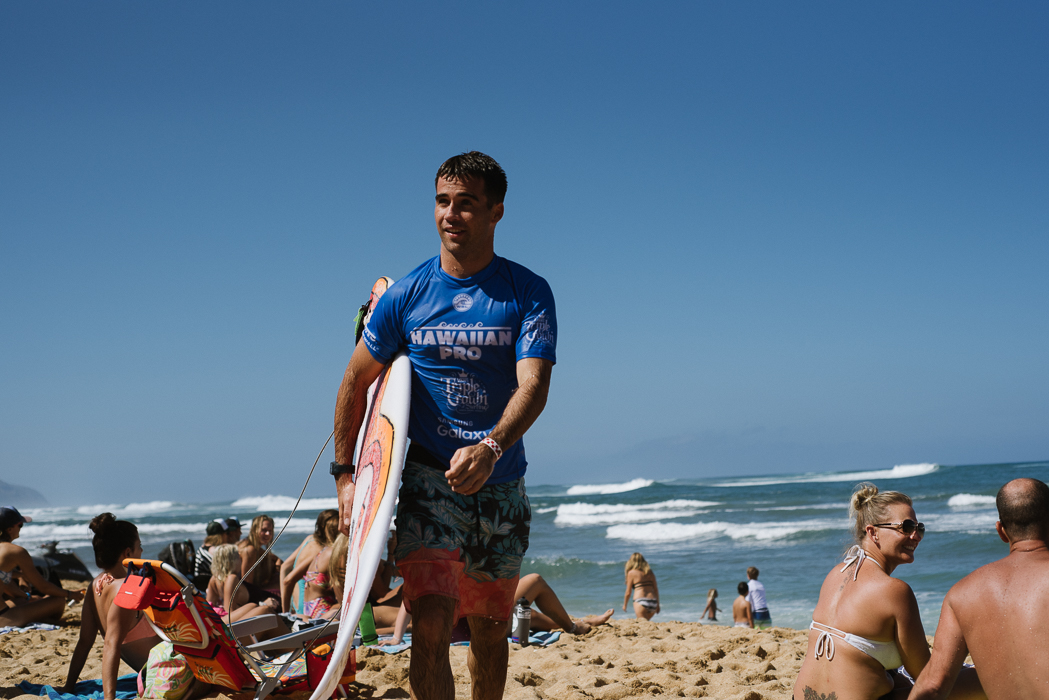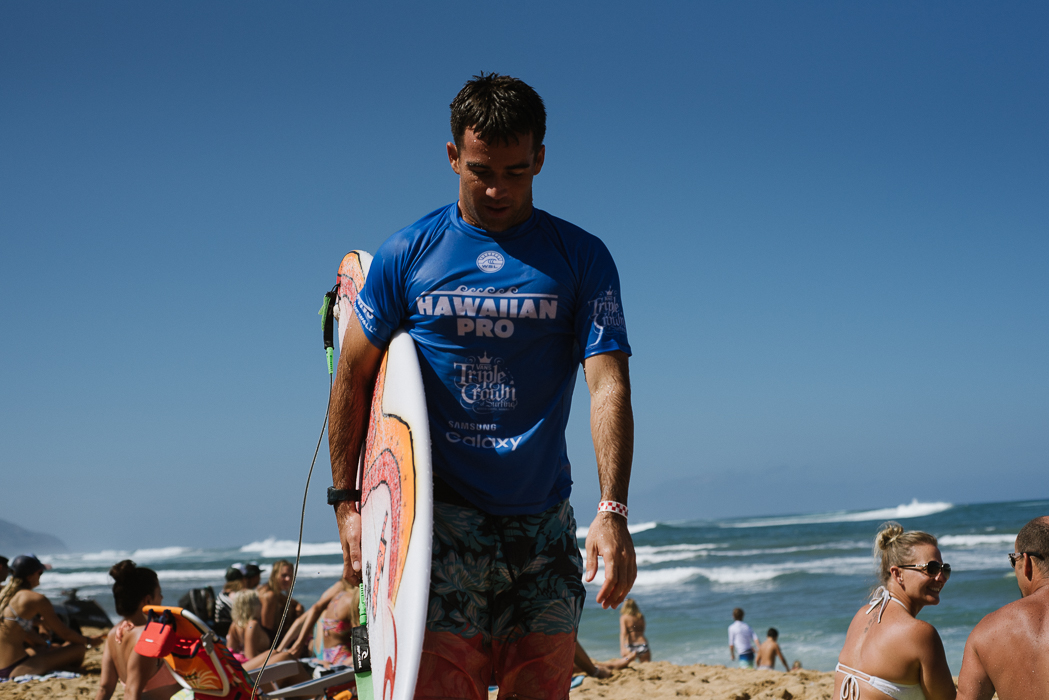 Eating: Arvo [Kaka'ako]
Found this gem on Instagram a while back and had been meaning to get into town to visit. Luckily, the stars aligned and I had a newborn mini shoot in the morning nearby. So after the session, I popped into Arvo, which shares space with Paiko, for some avocado toast. Maybe I'm the only one, but I lost every single tomato when I tried to take bites. They just rolled right off onto the ground. So if there's an art to that, I'd love to know. Even the flower is edible, as they grow them organically at Paiko. But I don't eat da garnish.
Surfing
Of course, I caught up again with my friends Tamayo and Emilia Perry to continue the progression of my surfing. If you have spent all of five minutes with me, you know how I feel about this. The rush of the glide. The feeling of being free. The detachment from everything out on land. You are part of the ocean, just a molecule in the vast salty brine.
Surfing connects me to something bigger. It's a form of meditation. It removes the barriers that typically expose itself in the day to day. It lifts my burdens and makes me light. It reminds me that the world is full of good energy if I just open my eyes. If I just live in that moment.
Soaking in these Scenes
There is so much freakin beauty. It's a miraculous gift of nature. I always felt there's a much larger spiritual energy happening in Hawaii. The spirit of aloha is real.
Aloha!
Going to Oahu soon? Hit me up [pam@pamelayasuko.com] and I'll share all my details :)