The picture perfect classic bride and groom. Timeless.
Tawni and Sam got married in late September. After prep at the Palmer House Hilton, the couple exchanged vows in Ravenswood's Architectural Artifacts. Have you ever been into Architectural Artifacts? Seriously one of the coolest places to visit, let alone have your wedding there. So many old antiques and fossils. You walk in and the warehouse just opens up to several massive floors of history. It's like walking into an antique museum. A very cool antique museum.

With Chicago weather always being a gamble, Tawni and Sam had a beautifully mild pre-autumn wedding day, accompanied by close family and friends. The wedding ceremony was perfect in Architectural Artifact's eclectic courtyard. Guests sat in old wooden pews and rustic wood folding chairs. Aside from creating Tawni's amazing bouquet and awesome wrist corsages, Dilly Lilly florists in Lincoln Park did an amazing job creating warmth within the courtyard and for the reception. The evening's dinner and appetizers were provided by The Hearty Boys and they delivered an amazing menu of vegetarian cuisine.

To cap off one of the best nights . . . being the musician he is, Sam wrote Tawni a song. Which he played that evening for the first time for her.
Heart.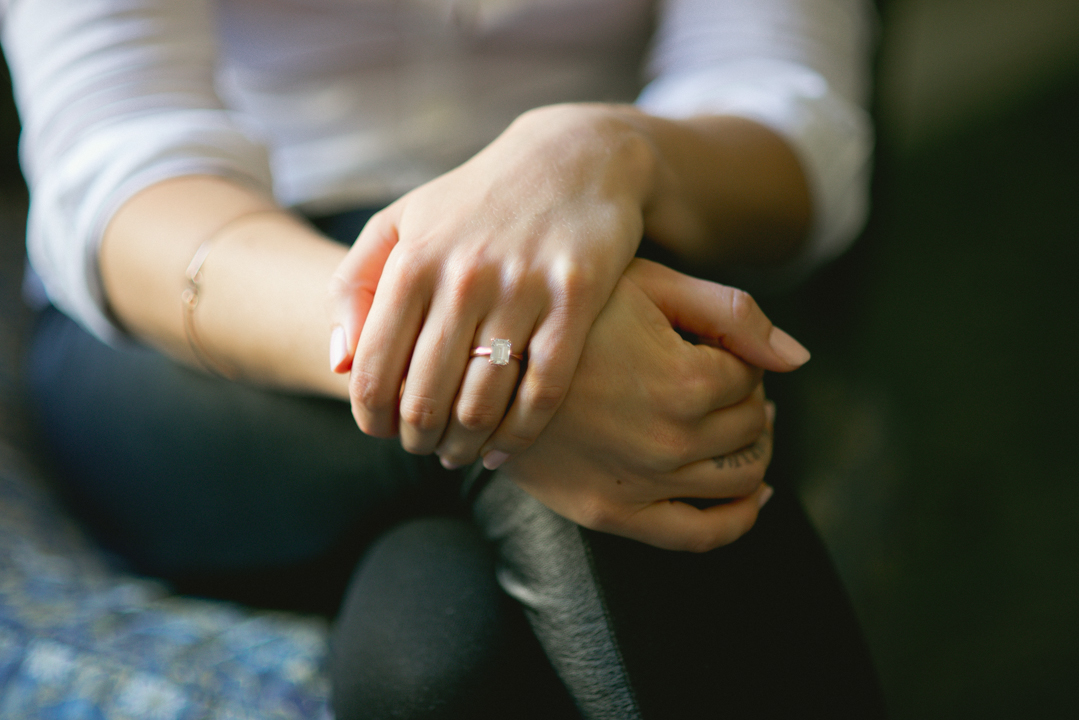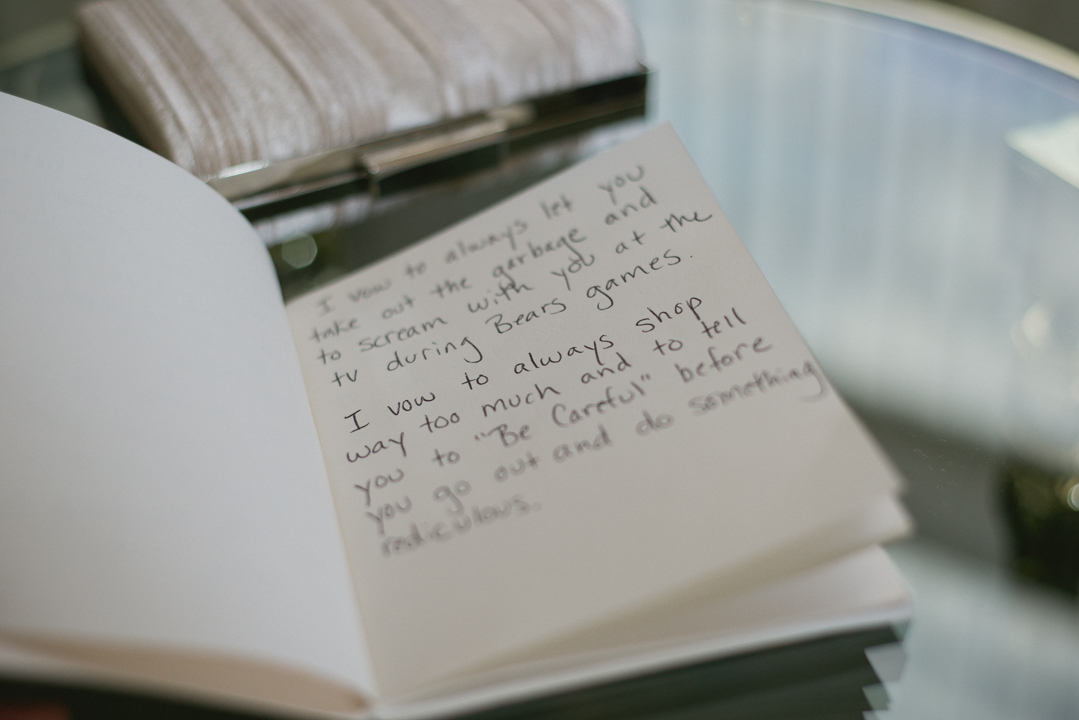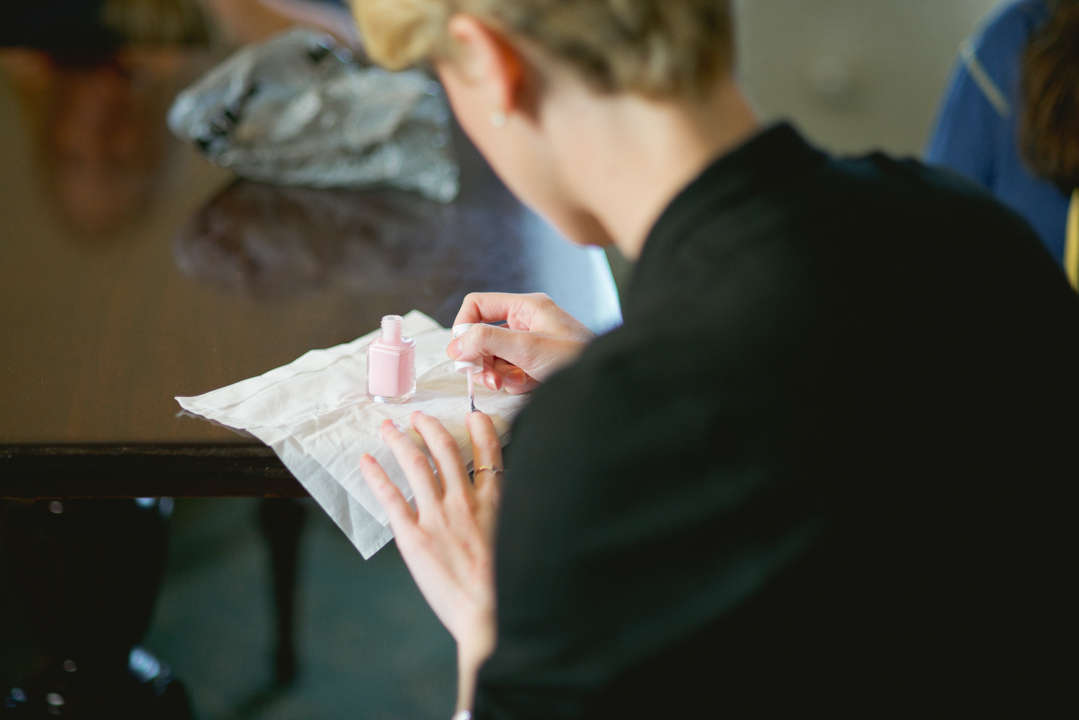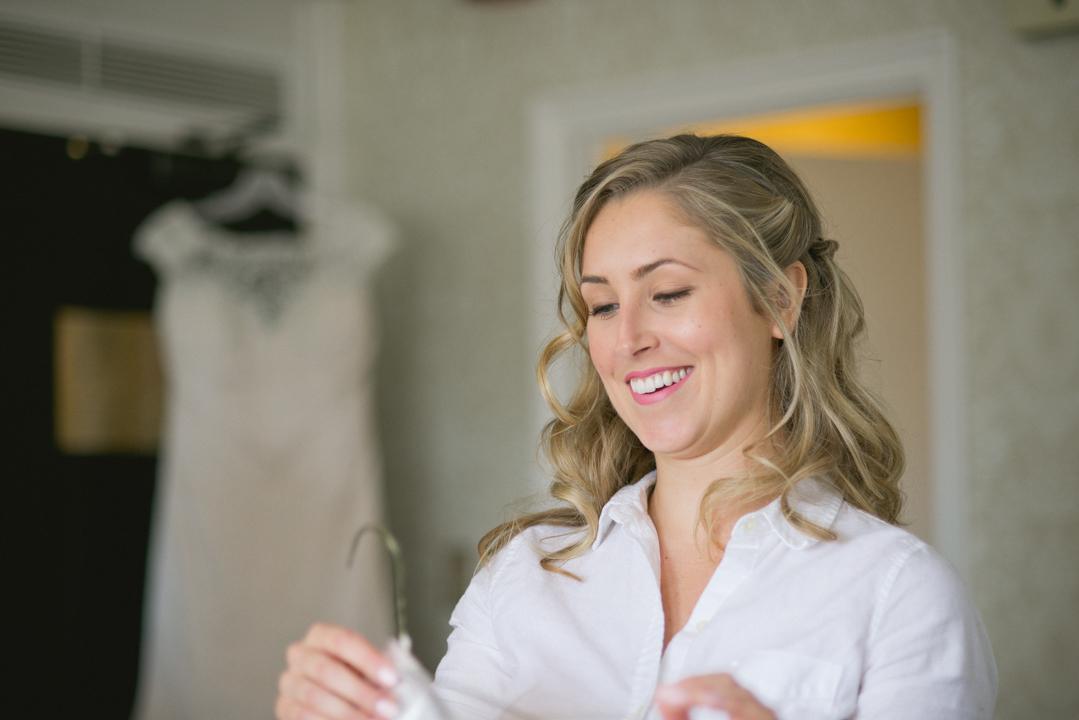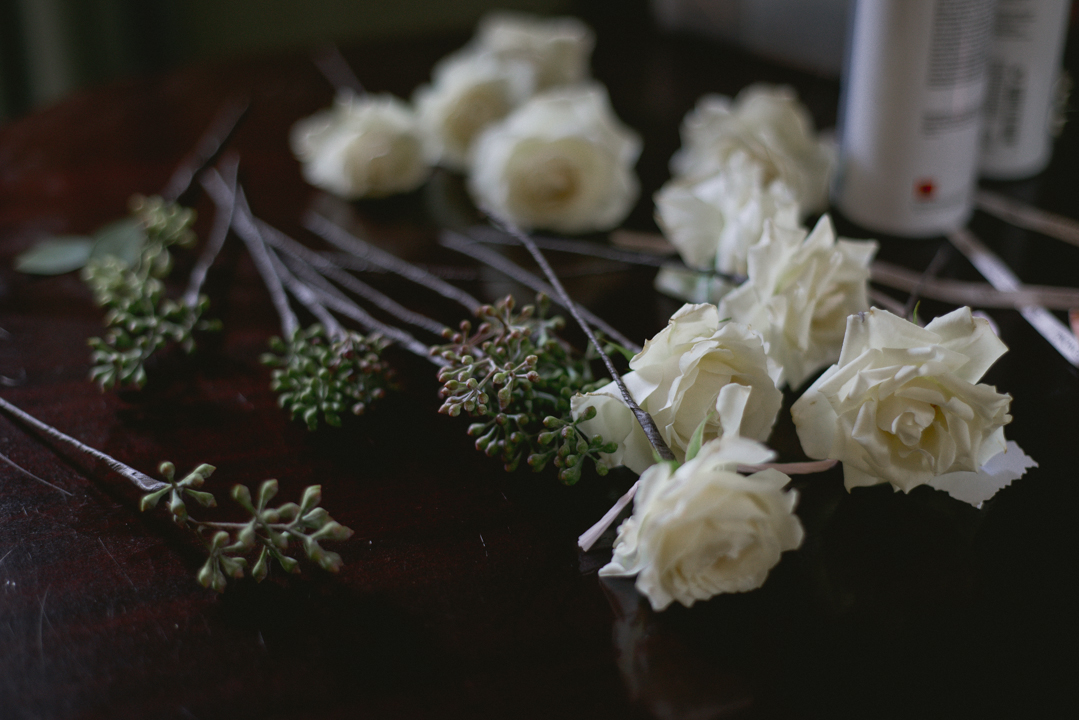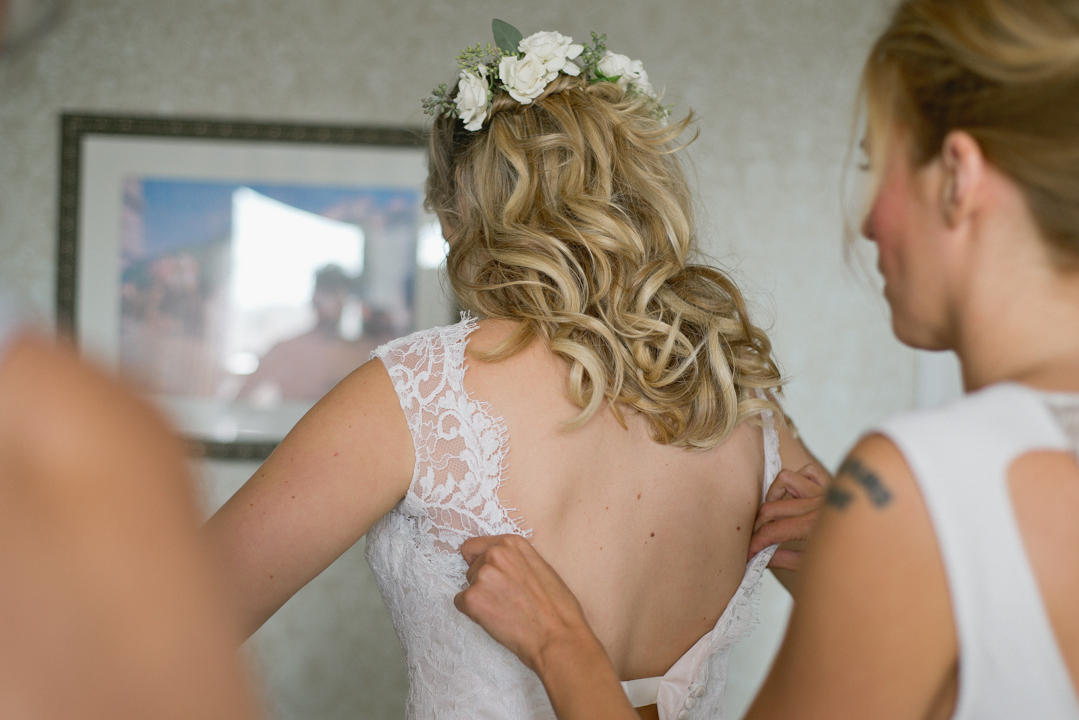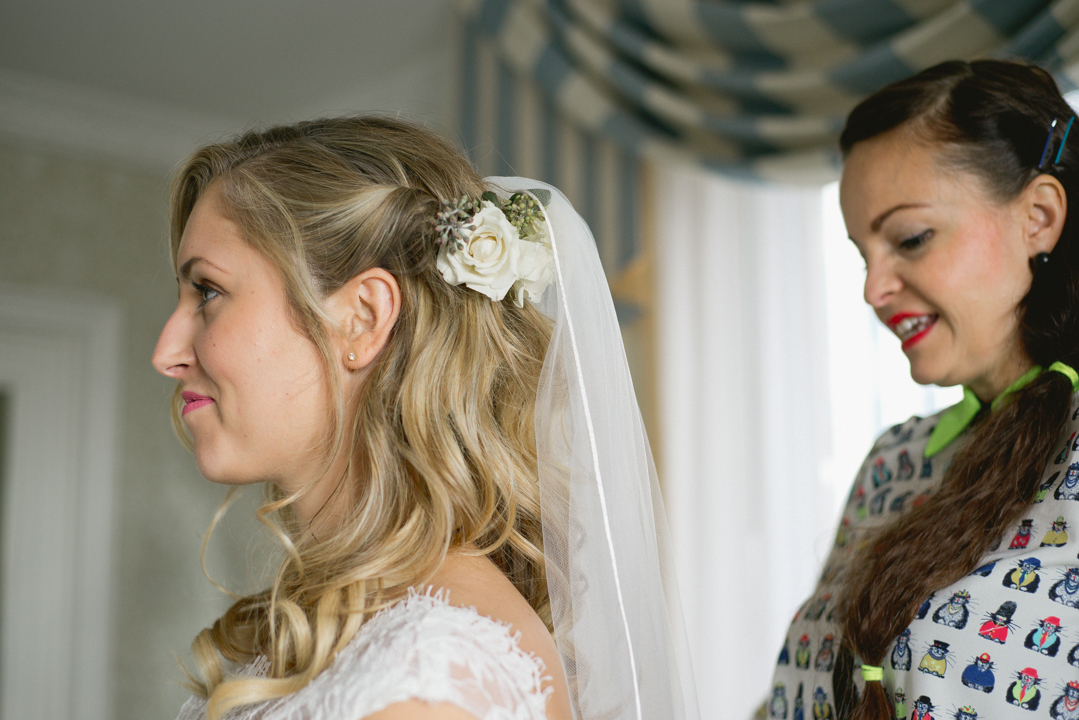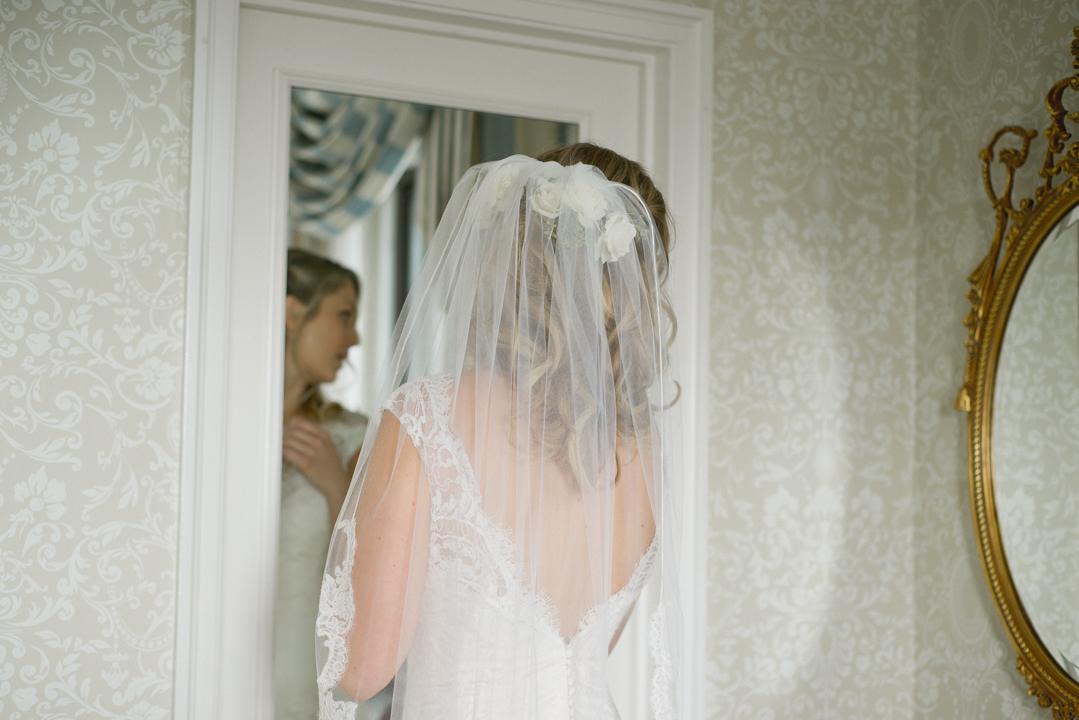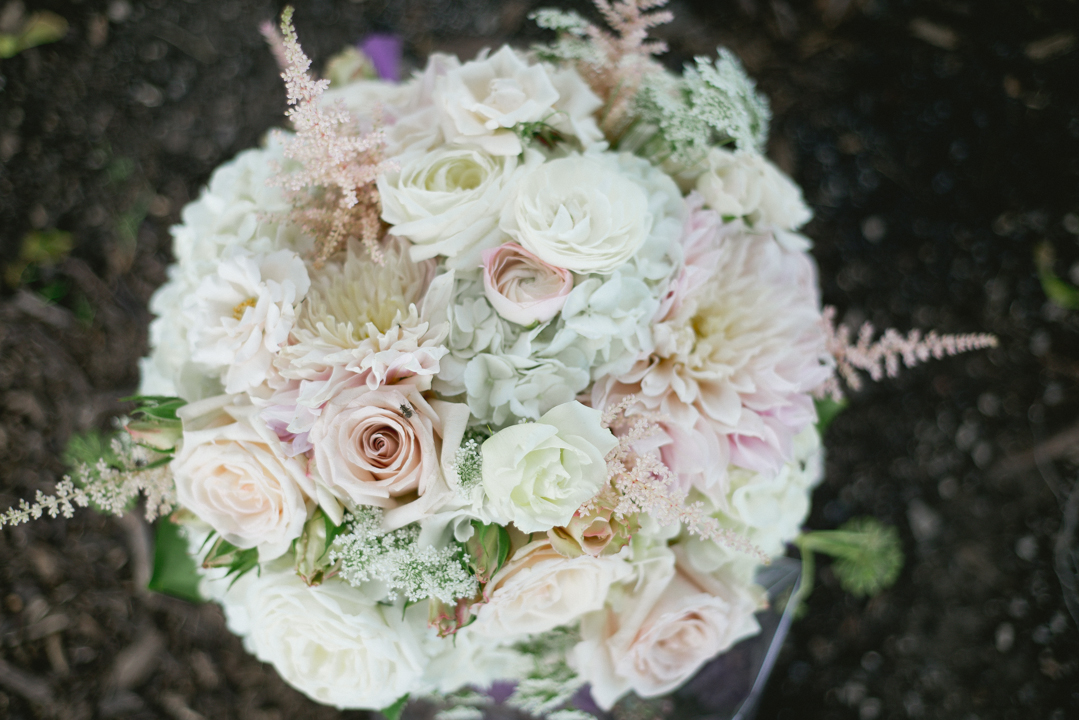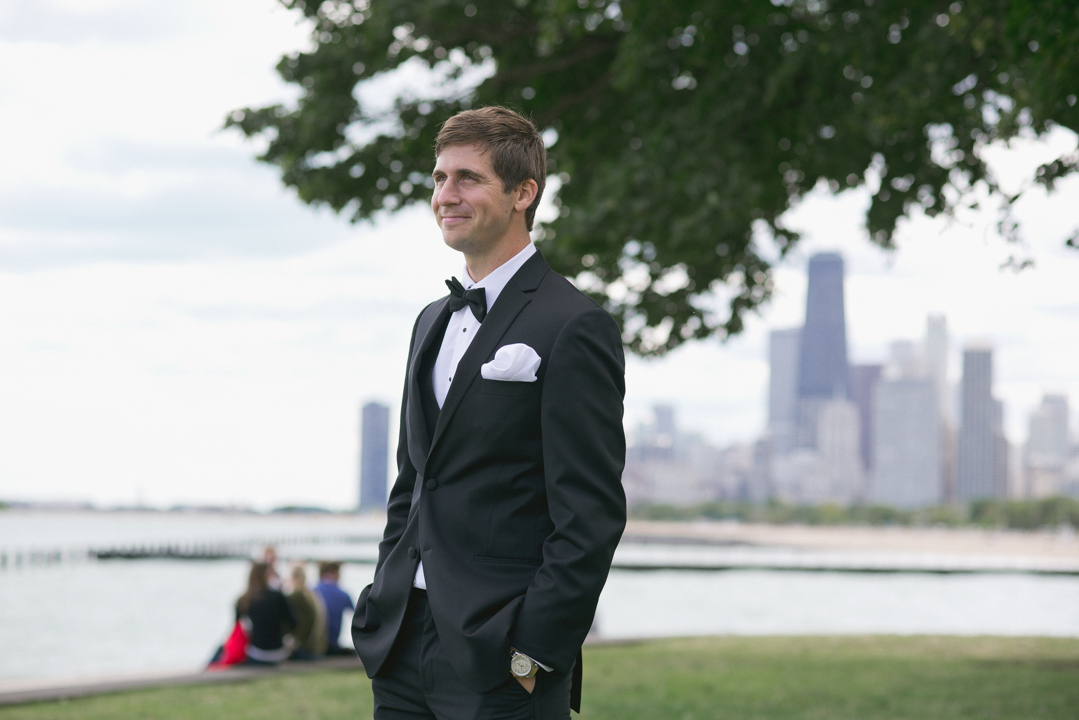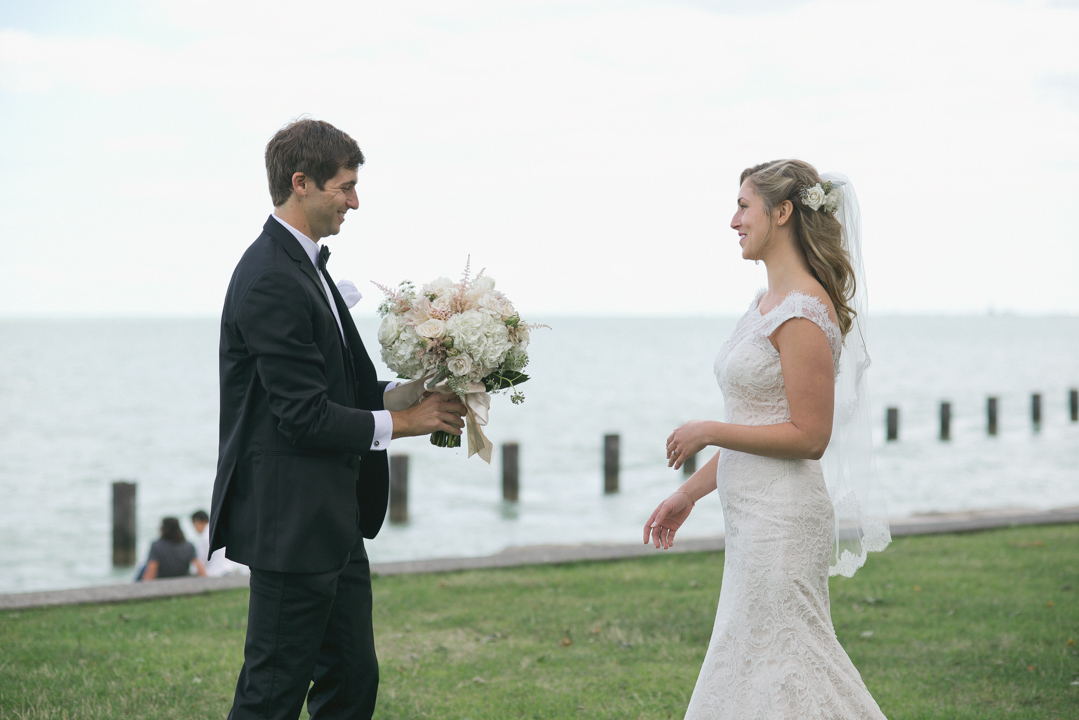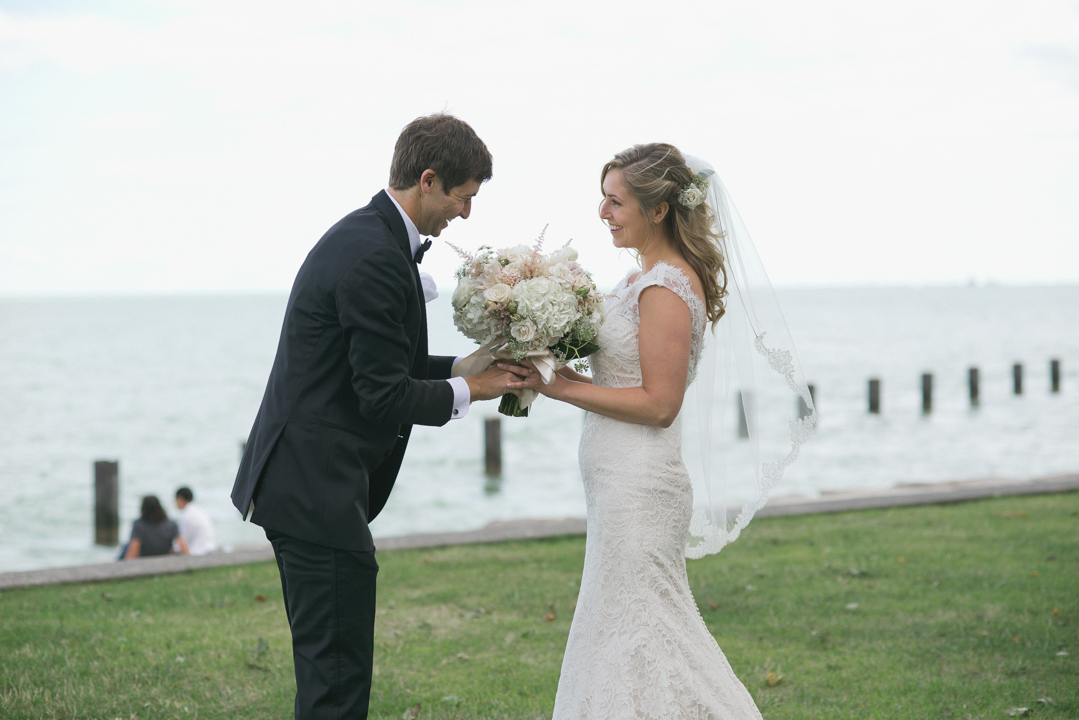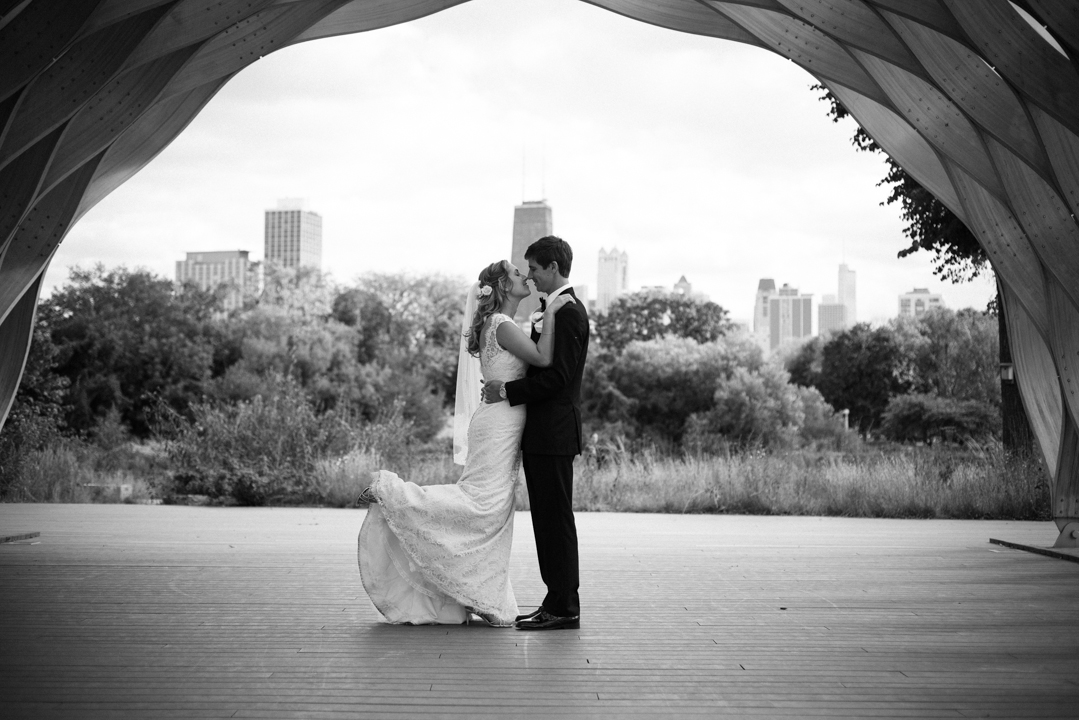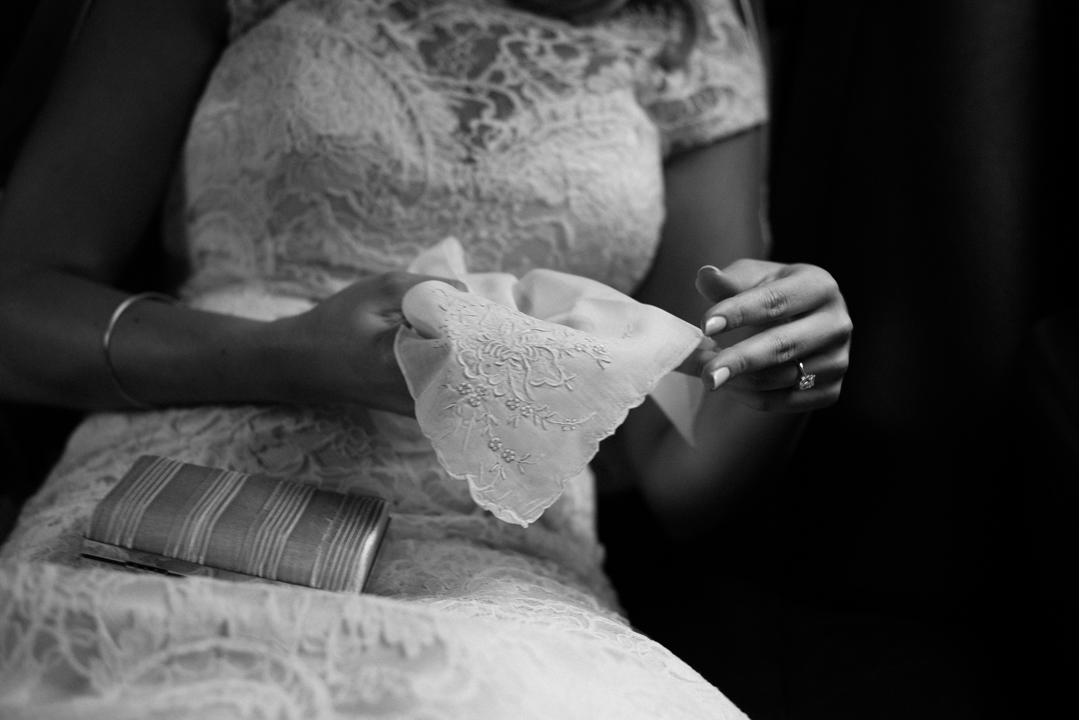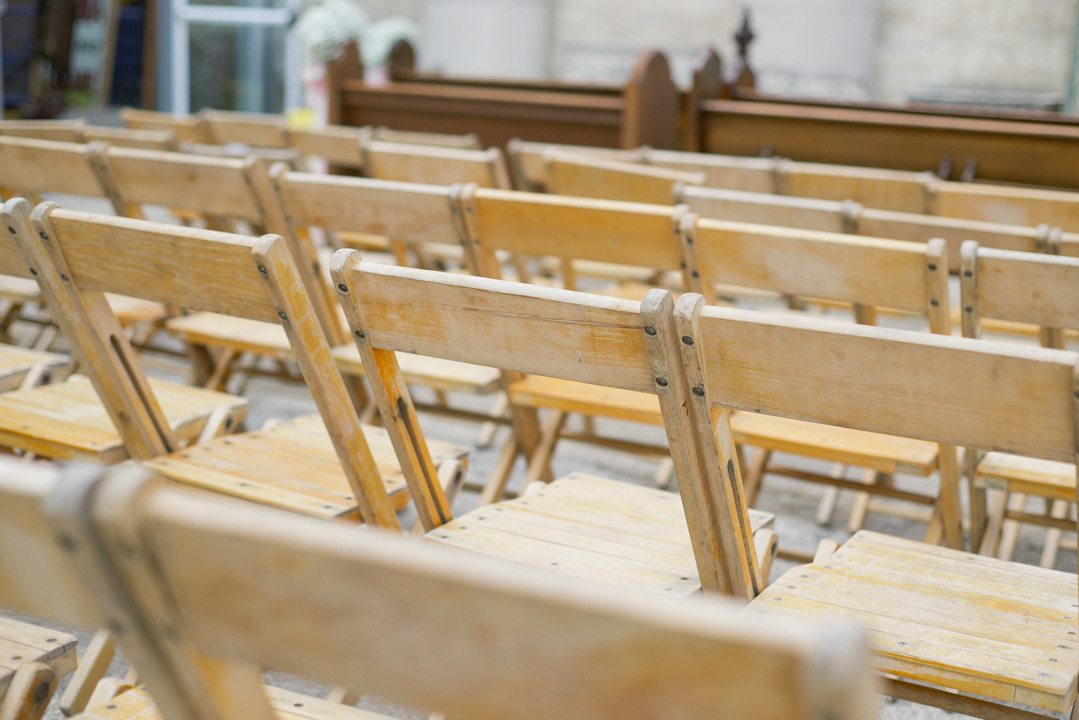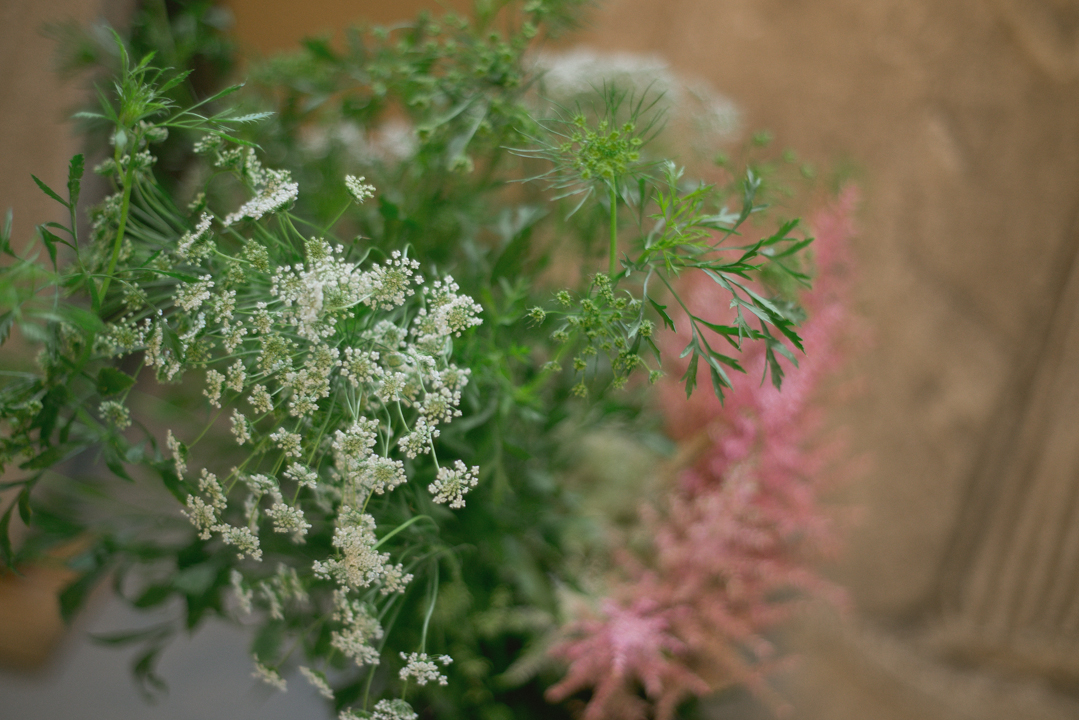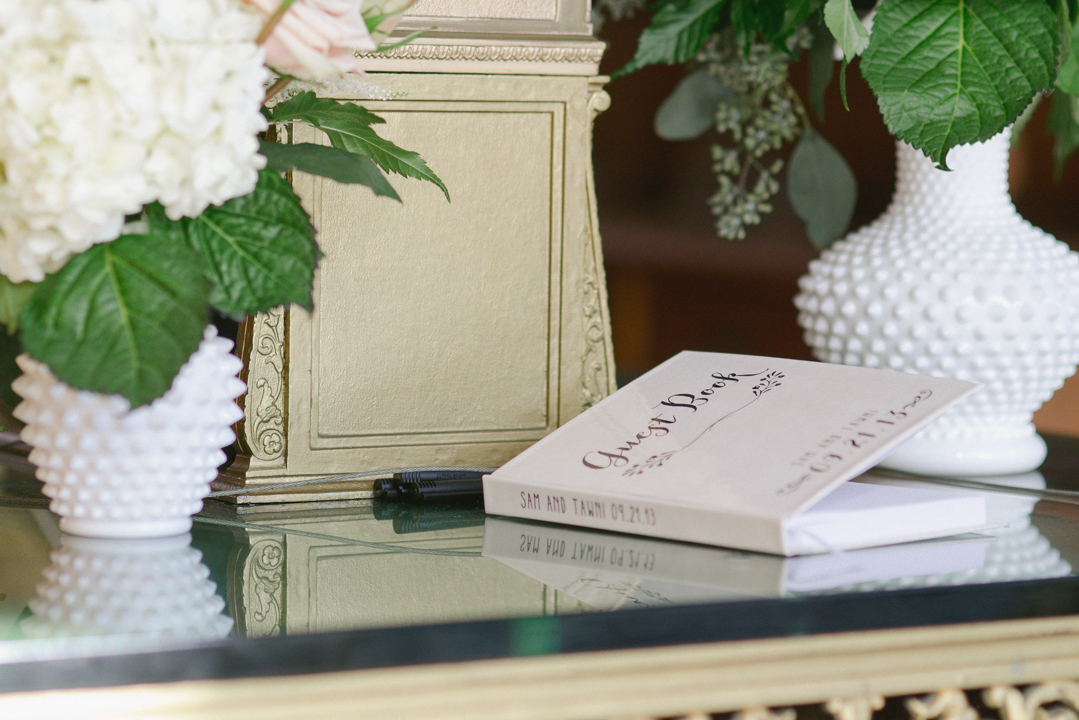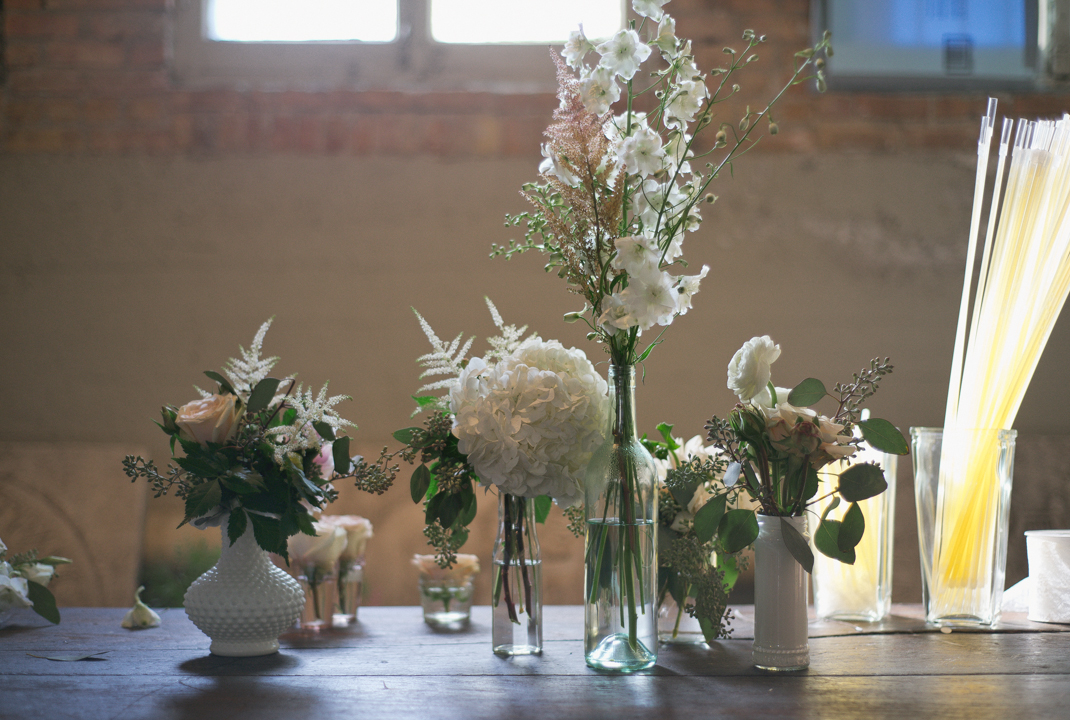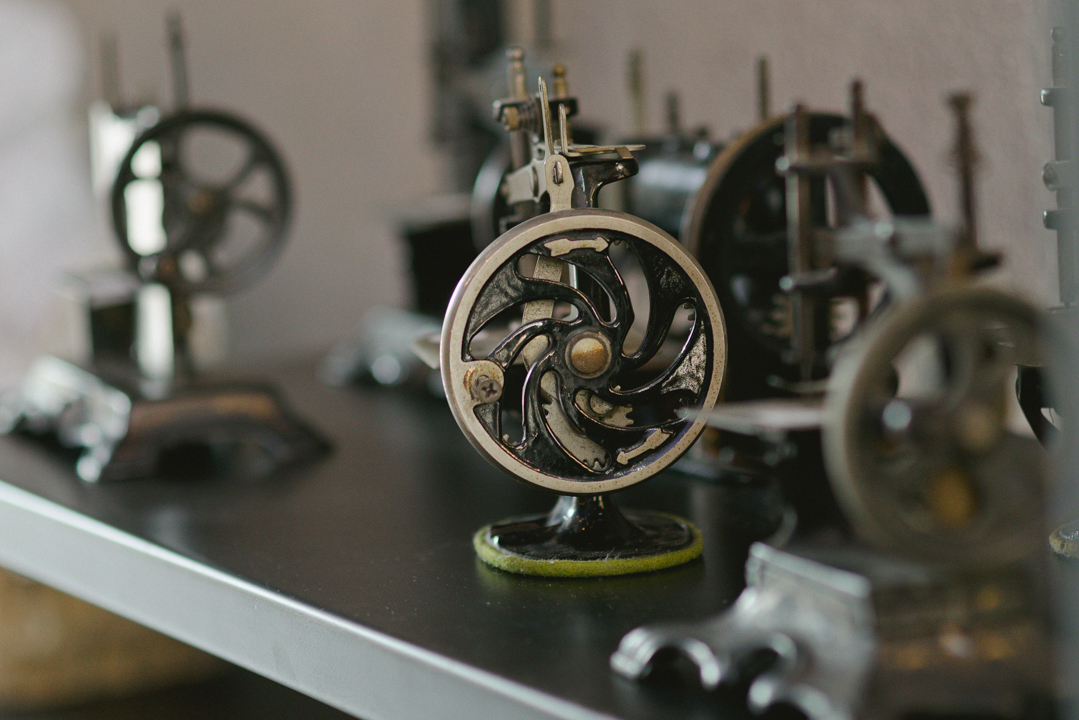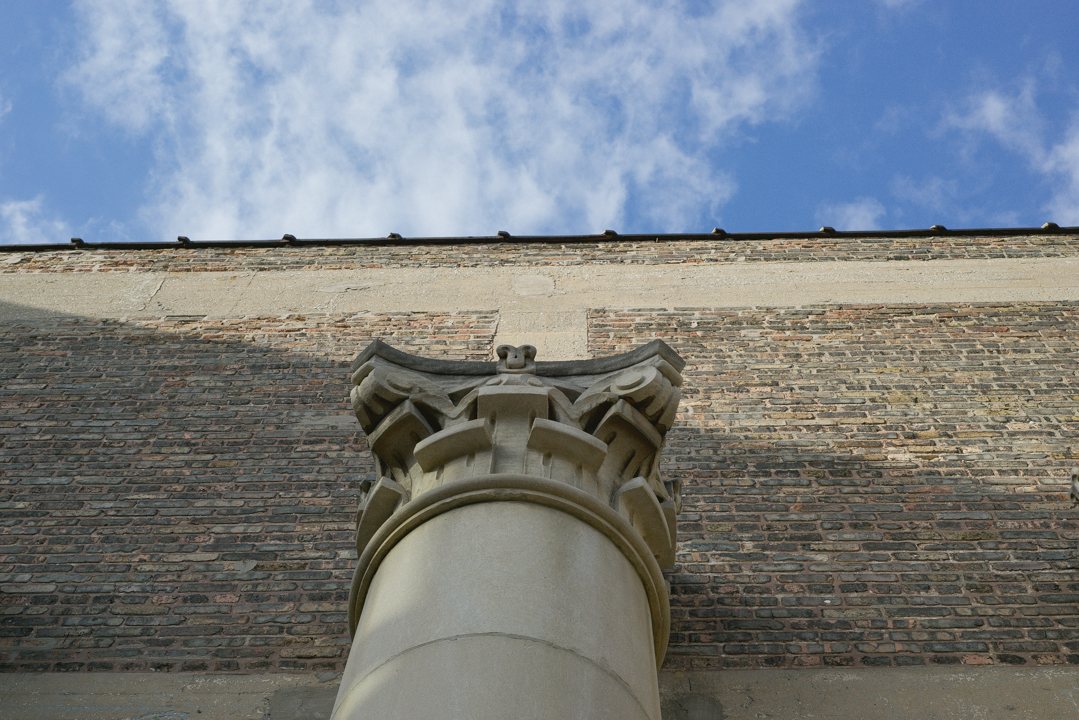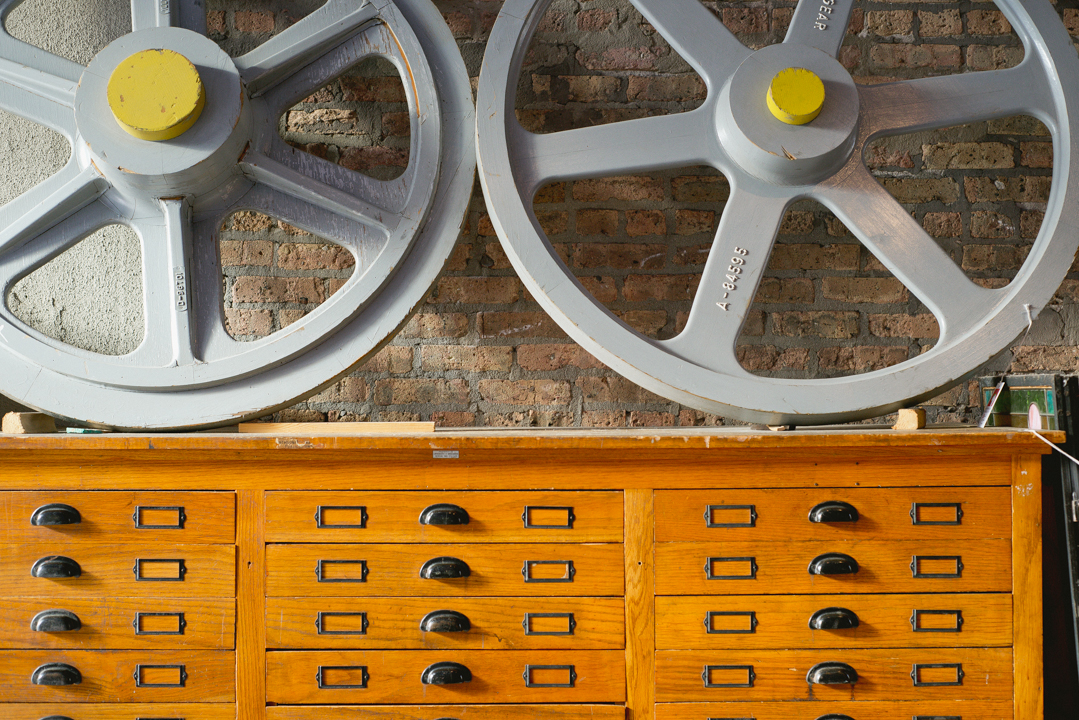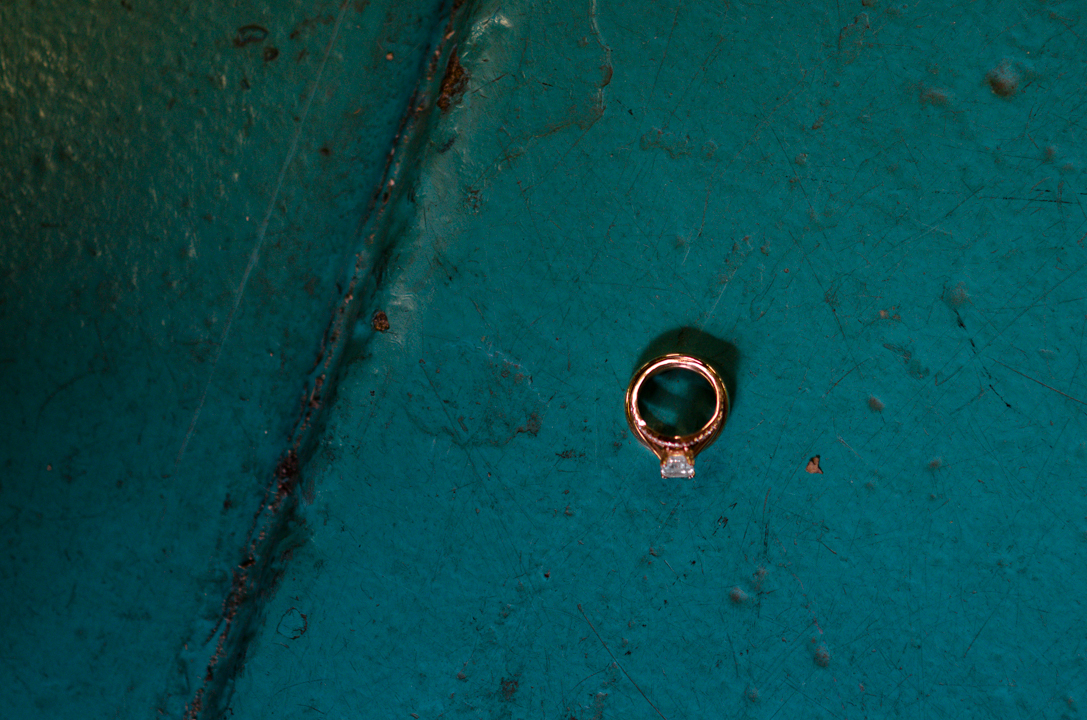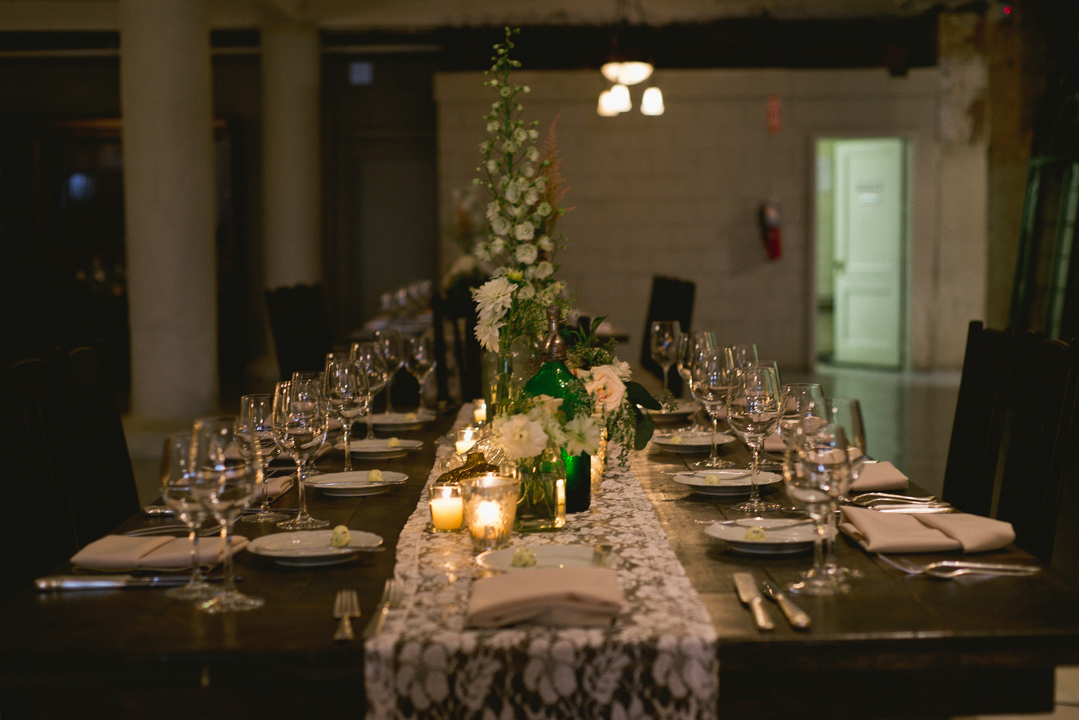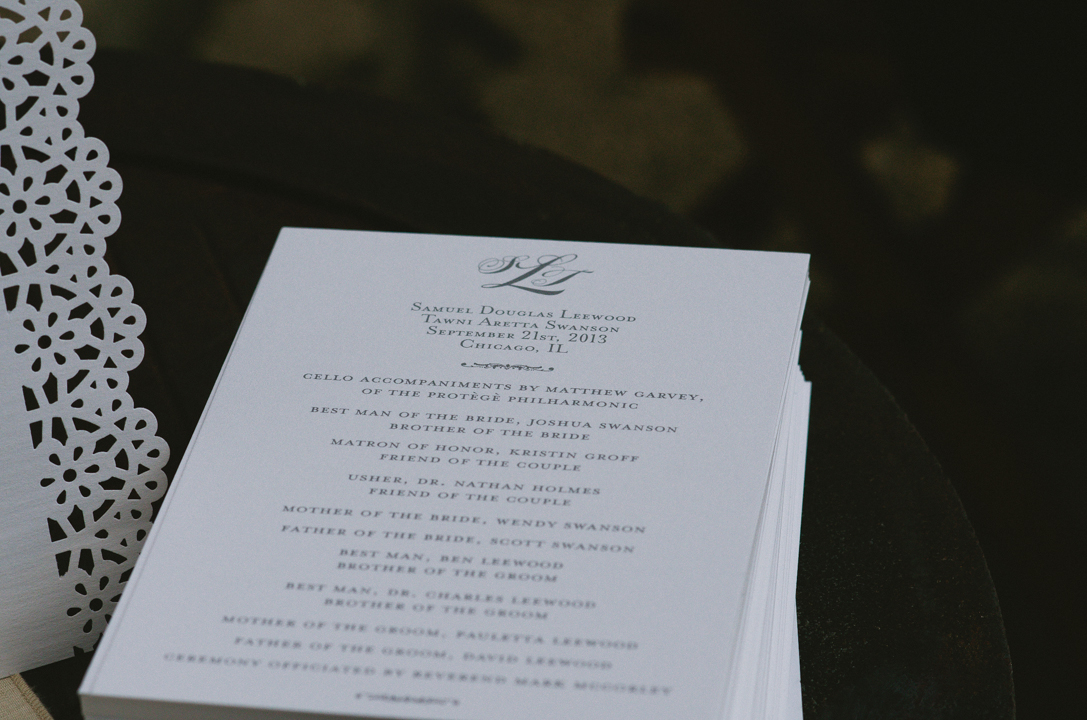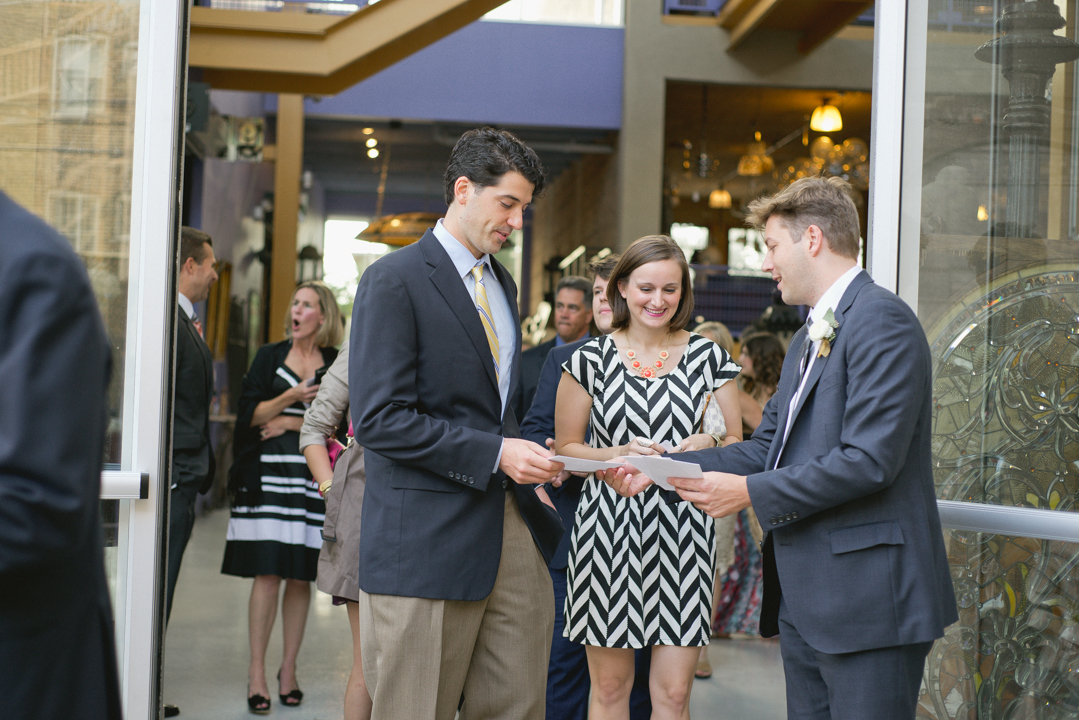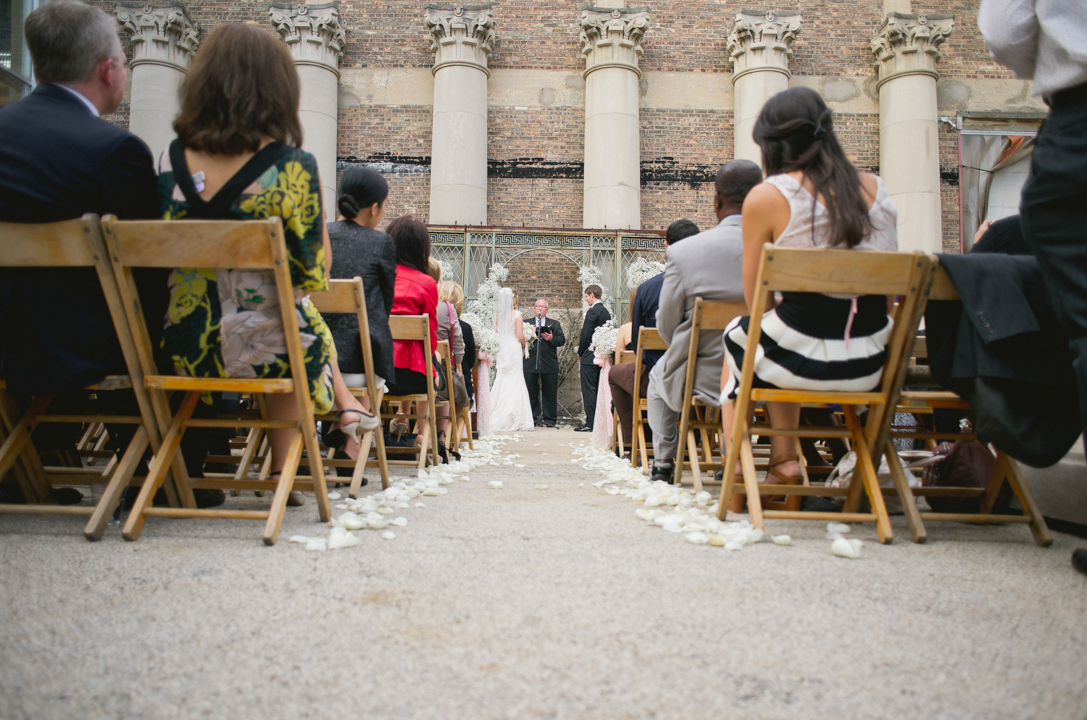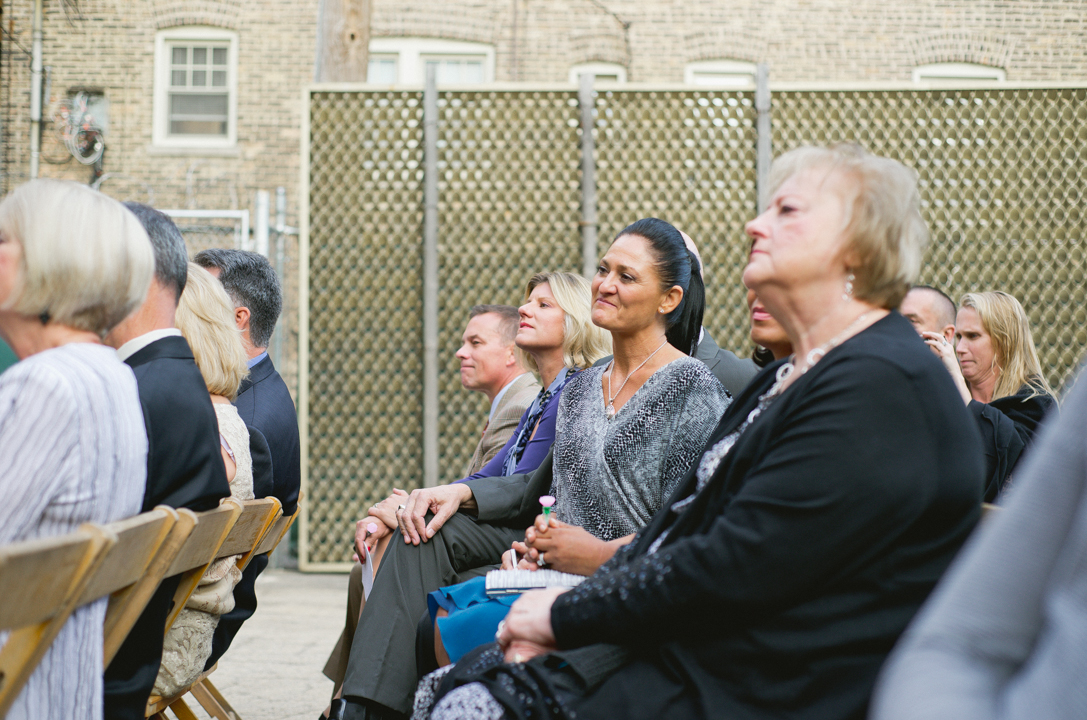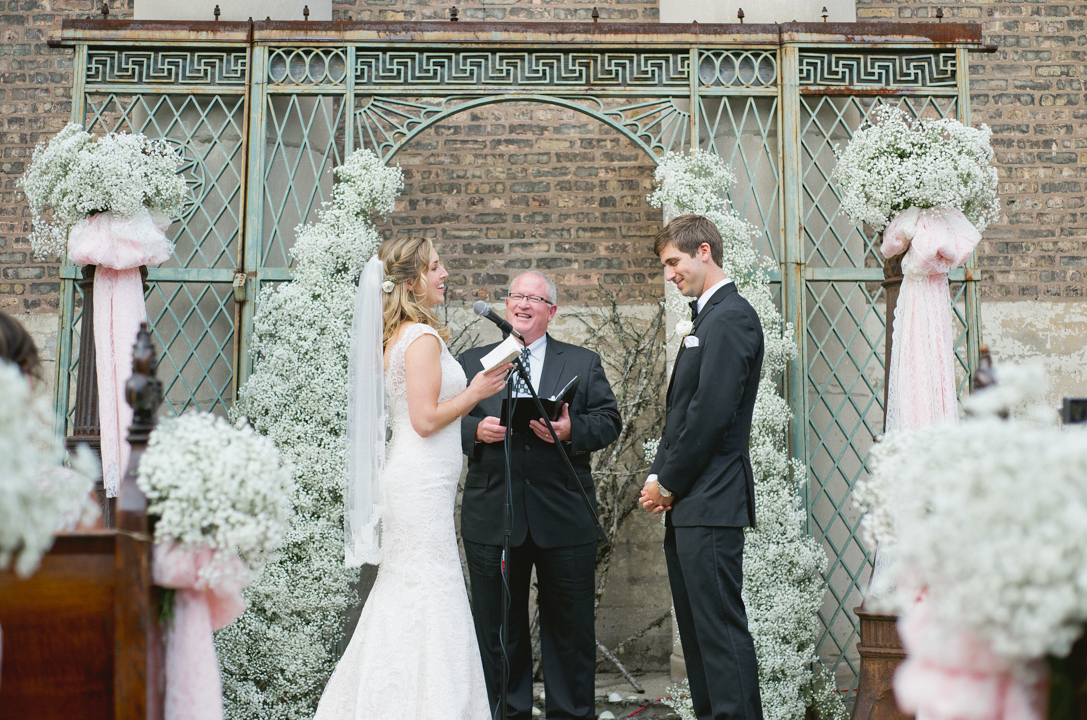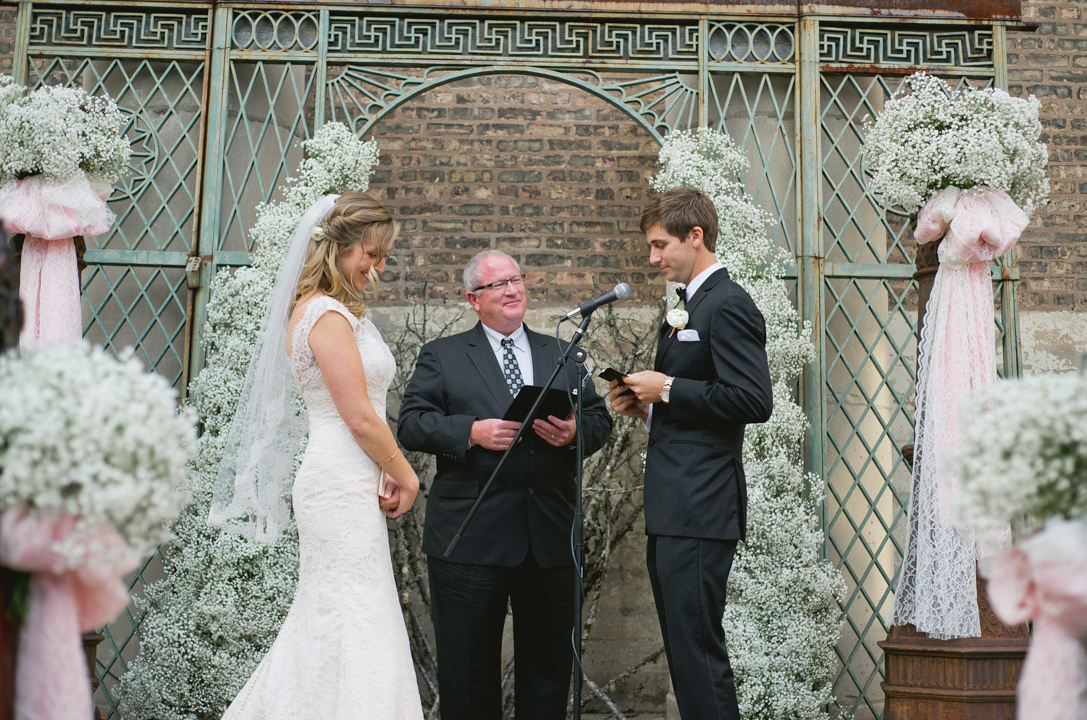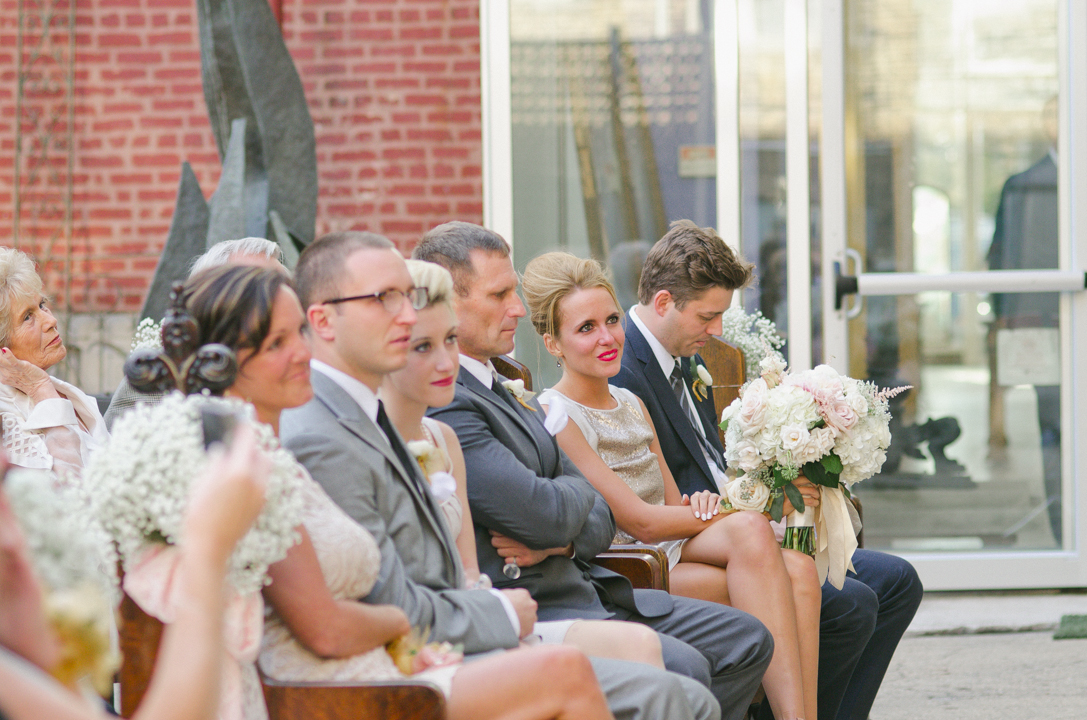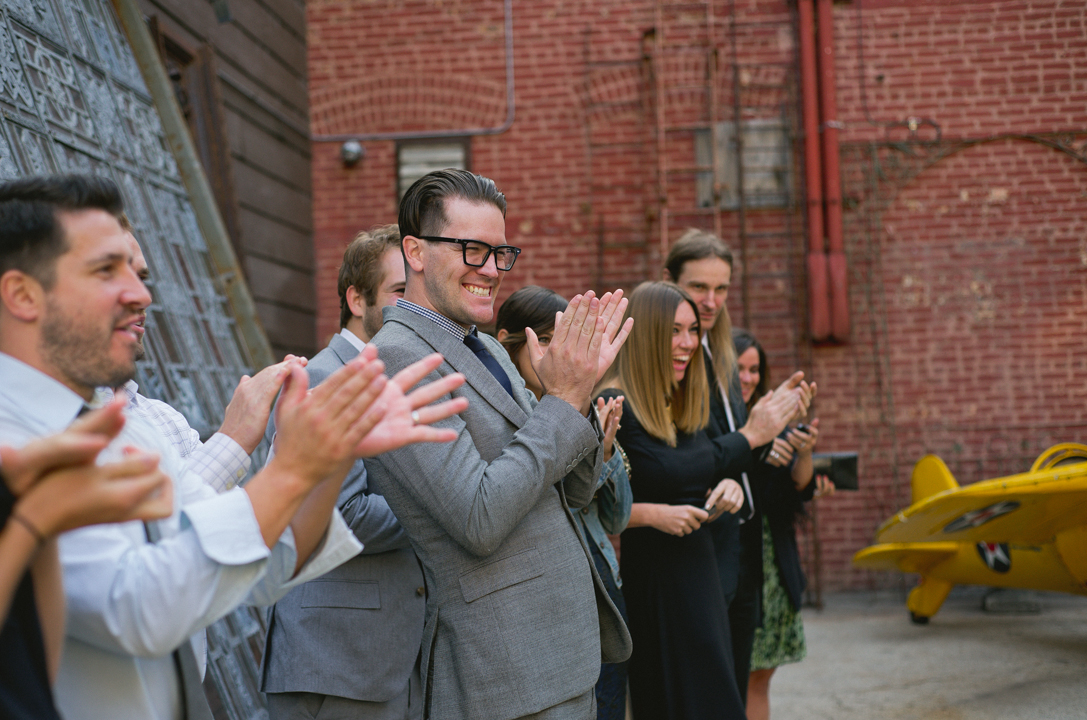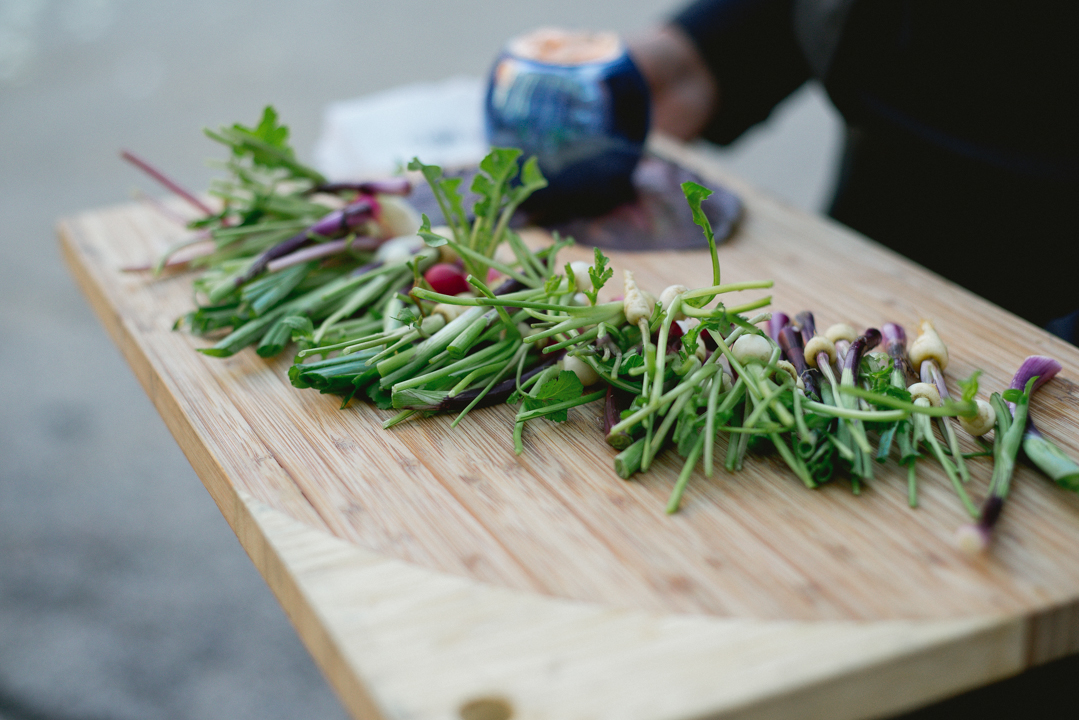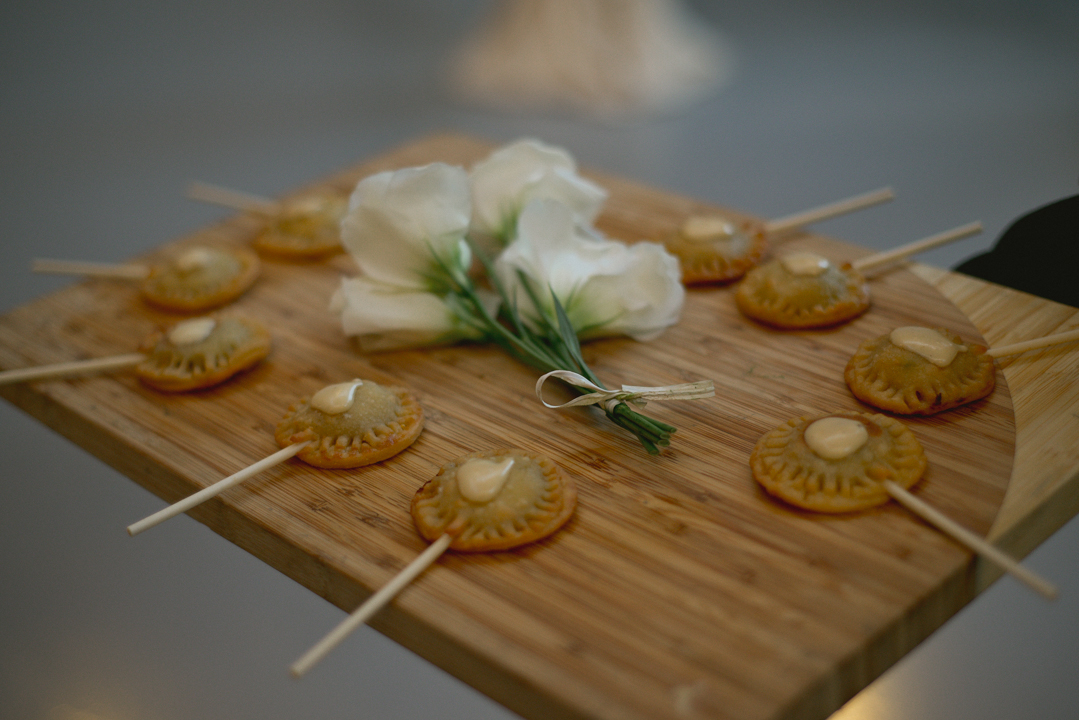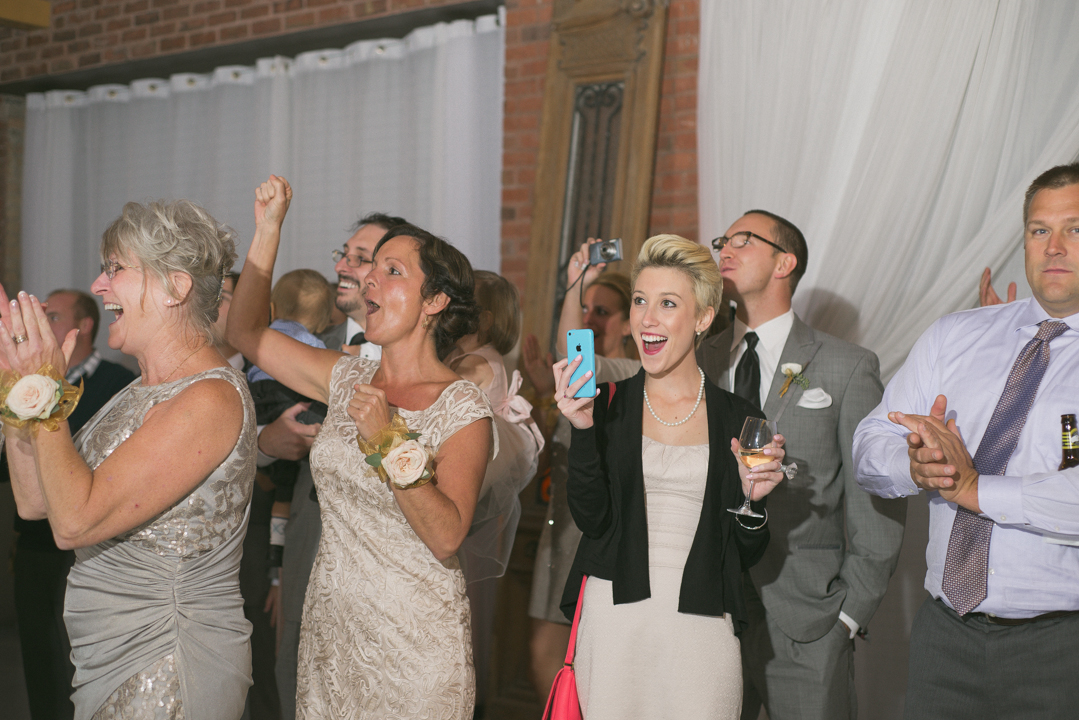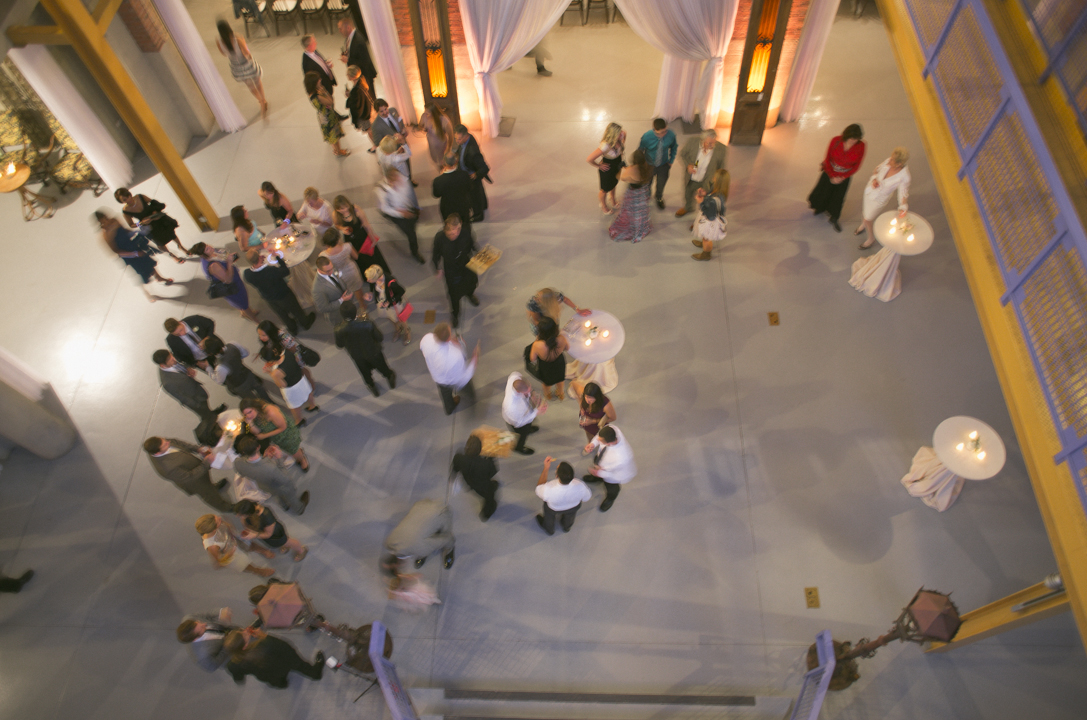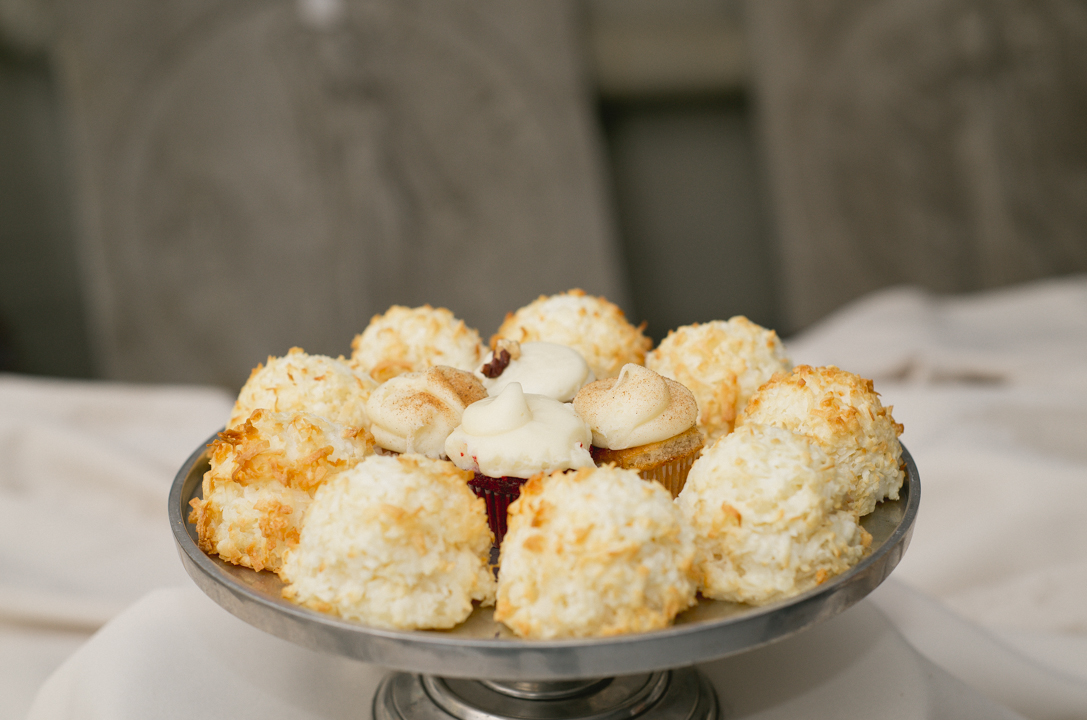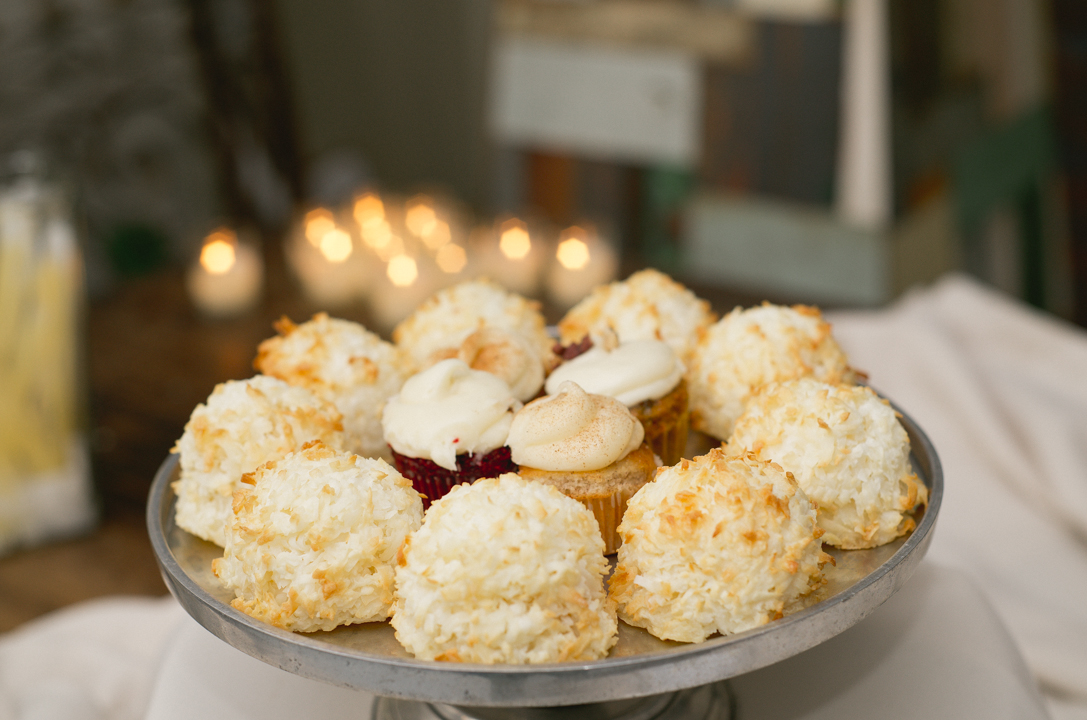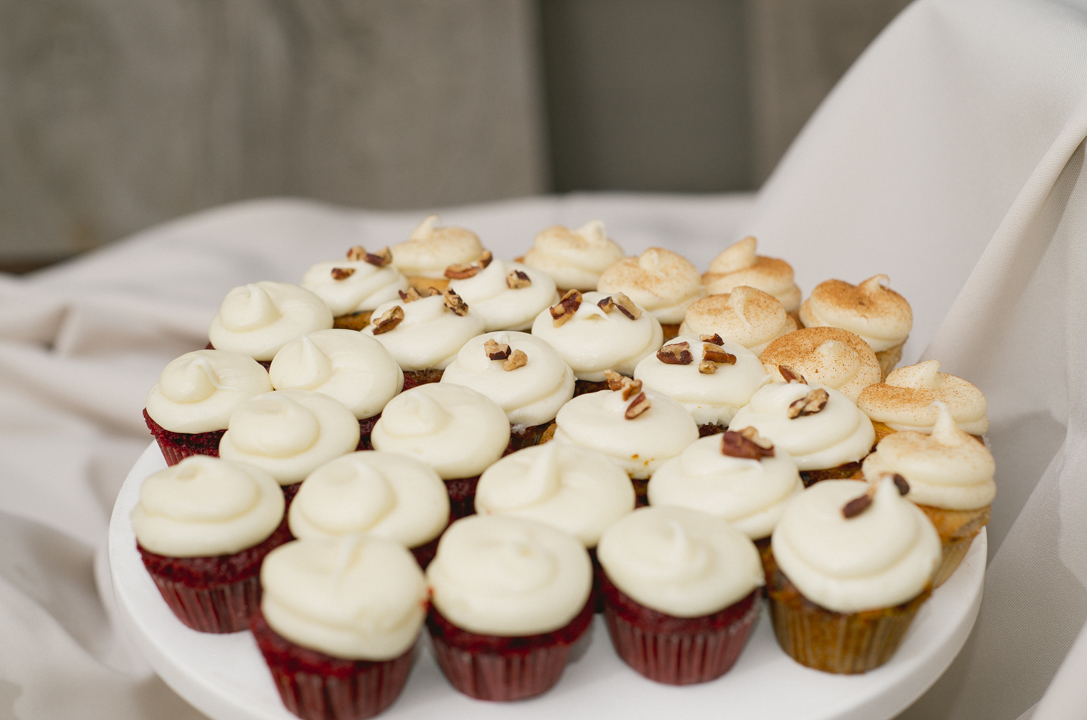 Hotel: Palmer House Hilton
Hair: Smith and Davis Salon, Logan Square
Venue: Architectural Artifacts
Florist: Dilly Lilly
Food: Hearty Boys
Sounds: Matt Roan